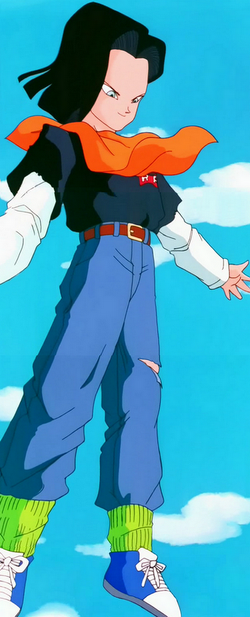 Android 17 (人造人間17号, Jinzōningen Jū Nana-go) makes his debut in "The Androids Awake!", the 349th chapter of the Dragon Ball manga, issued on March 10, 1992. He makes his first animated appearance in "Nightmare Comes True", the 133rd episode of Dragon Ball Z, which premiered on April 8, 1992. Dr. Gero's seventeenth creation, Android 17 was designed to serve Gero's vendetta against Goku, who overthrew the Red Ribbon Army as a child. Despite his interests not deviating from this expectation, Android 17 takes it upon himself to murder Gero who is uncooperative with Android 18's curiosity in activating Android 16.
Ad blocker interference detected!
Wikia is a free-to-use site that makes money from advertising. We have a modified experience for viewers using ad blockers

Wikia is not accessible if you've made further modifications. Remove the custom ad blocker rule(s) and the page will load as expected.